Chips are a common damage to tubs, showers, and even vanities. They can happen on any surface. Sometimes it's just a simple drop of the razor, or even a hammer during remodel, but either way, you're left with a damaged spot on your tub. To prevent further damage around the chip (rust, delamination of finish, etc.), it is important to get them fixed as soon as possible. Be sure to check out our Gallery for before/after photos!
Cracks are one of most common damages we see in fiberglass tubs and showers, but the can also happen on most other surfaces. They can be anywhere, from the very top, to the floor. Cracks are a little more severe in the sense that water could potentially get behind the unit, which could result in even more damages, not only to the unit itself, but also to surrounding areas. Cracks left unrepaired can spread, worsening the problem.

Check out the picture after our repair here!
This category can range from scratches, surface blemishes, stains, holes, or anything else that wouldn't be considered a chip or crack.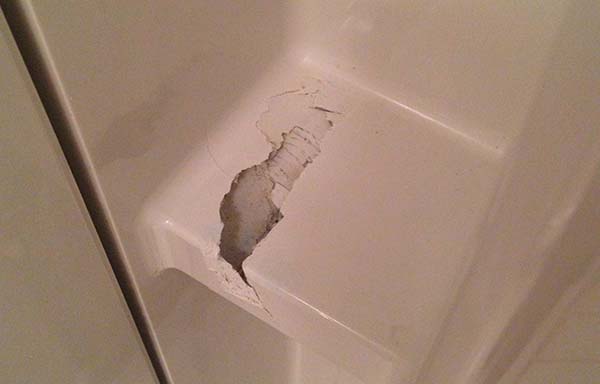 This shelf was hit by a hammer during construction causing a hole. You can check out the before/after photo of this unit in the Gallery section.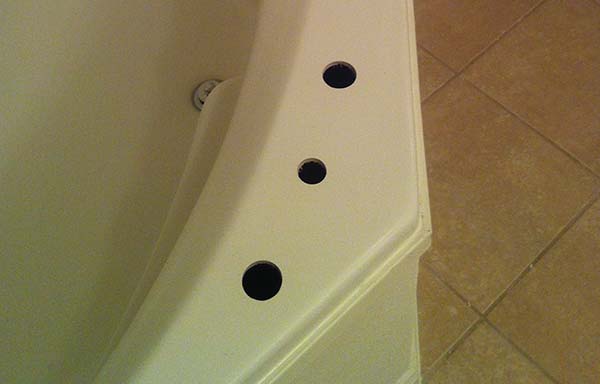 This unit was drilled in the wrong spot during construction. These holes were repaired where you couldn't even tell anything was wrong with the unit. Check out the before/after in the Gallery!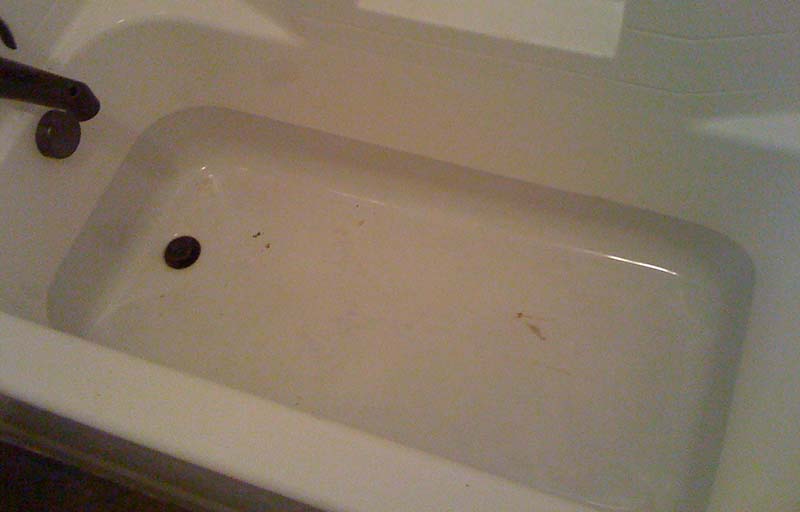 This tub had been stained from sheetrock being left in the tub during water testing. We were able to repair the stain, returning the finish to its new appearance.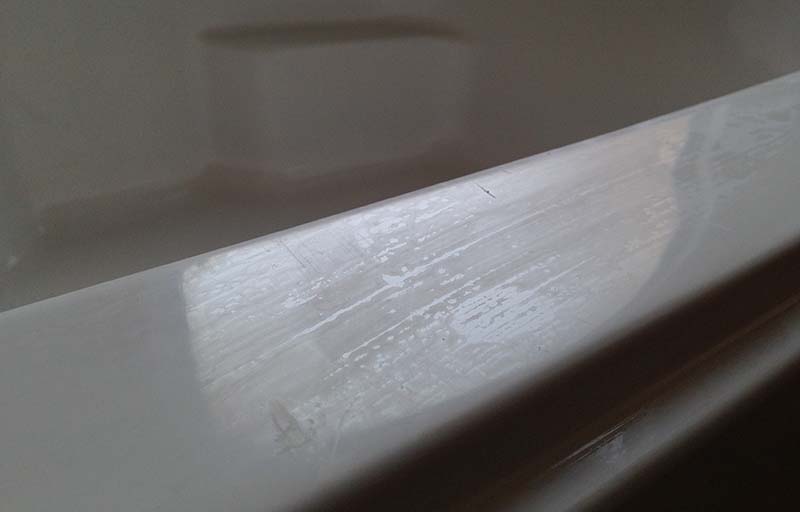 This tub deck had been dulled with a harsh, abrasive cleaner, and was also scratched heavily. We were able to bring the surface back to new! Before/after photo can be seen in our Gallery!